Below are the Tradeshows & Conferences that Univerus Sport and Recreation will be attending over the final few months of 2022. Check out our booth numbers below to come visit us – we're looking forward to meeting you!
2022 NRPA Annual Conference
September 20-22, 2022
Phoenix, AZ
Booth #2338
The NRPA Annual Conference is the premier annual meeting of the park and recreation community. Join thousands of people who are passionate about parks and recreation and making their communities great places for inspirational education sessions, energetic discussions and an inside look at the latest products for the field
Saskatchewan Association of Recreation Professionals
The '22 Conference, AGM, Trade Show, SPRA Rec Fest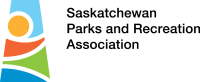 and Awards Gala
September 19-21 2022
Saskatoon, SK
Booth # 6
We are excited to announce we're "Coming Together Again" from Monday, September 19 – Wednesday, September 21 at the Saskatoon Inn & Conference Centre! The theme for this year's RecFest is "Vintage Parks & Recreation"!
Alberta Recreation & Parks Association Conference
October 27-29 2022
Jasper, AB
Booth# 29
The conference theme for the 2022 ARPA Conference and Energize Workshop is "People, Purpose & Passion". This year's Conference will focus on the human side of recreation and parks. We will explore different perspectives including those from the customer and client perspective as well as from an employee point-of-view. We hope that you are able to reconnect with our people, rediscover your purpose for recreation and parks, and come away from the conference with a reignited passion for the sector.
Athletic Business Show
November 16-19 2022
Orlando, FL
Booth # 1122
The Athletic Business Show is a solution-focused event for athletics, fitness, recreation and military professionals. No matter where you are in your career or the types of projects you're working on, AB Show's leading educational conference has sessions that will provide you with actionable insights, unique solutions and new ideas you can implement right away. Plus, our expo hall features 250+ exhibiting companies offering all the products you need to manage successful programs and facilities.